Pro-Active And Customized Investment Management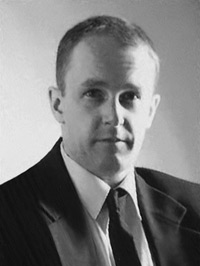 Graeme R. Kirkland, CIM is an Investment Advisor and Canadian Investment Manager – a prestigious advanced money management designation awarded by the Canadian Securities Institute, Canada's authority on higher education and advancement for securities professionals throughout Canada. Before joining Argosy Securities, Mr. Kirkland both led and worked with a diverse array of Senior Investment and Wealth Management teams who managed an aggregate of over $850,000,000 at some of Canada's most prominent banks and wealth management firms. Read more…
Reviews
"Thanks again Graeme. I am very happy to have you taking care of our future."
L.D. – Veteran Health Care Professional
"Graeme – You're a Good Man! I appreciate the work you're doing! Thanks for your stewardship of our hard earned monies."
H.C., CPA, CFO – International Packaging Co. (Founded 1910)
"Graeme – I'm glad you're on top of it! I'm very happy with the way you conduct your business! You let me know what's going on… this is 1,000 times better than what I've experienced in past! You're looking after my interests; and that's what matters! I will stick with your sagely advice! Please just keep doing what you're doing!"
V.L. – Experienced Business Owner – Environmental Sector
"I was just reviewing my account, and wanted to drop you a note to thank you again for all the work you have done for me this year. You always clearly explain the risks and benefits of every investment opportunity, and you follow up regularly. You are a true professional!"
S.F. – Senior Corporate Executive
"This is great! Very Great! I'm really(!) happy! I haven't made money like this for many years! Thank you again, for doing a wonderful job!"
A.D. – Director of Sales – International Aerospace Corporation
"I am so happy I found you to help me! We have a future now, going forward! You've taken the time and made the efforts to look out for our best financial interests, for a variety of financial achievements. And the educational component to your practice has helped me increase my understanding, which has helped me make better progress. I'm in great, world-class stocks; but I'm in more than great stocks… I'm in exceptionally good, expert, caring professional hands!"
D.D. – TPI (Titleist Performance Institute) Certified Professional Golf Instructor
"Your dedication, commitment and passion for what you do; the experience you bring to the table; along with your honesty, and desire to educate and see your investor clients succeed… These are the qualities I appreciate most about you. These are also the reasons why I will continue to refer you to my family and friends."
L.M. – Veteran Professional Musician
"I have come to learn that Graeme Kirkland is very unique amongst his industry. The individual attention he provides to my family's investments has been extremely refreshing, and reassuring. And, just as important, he has backed up this detail with results. Knowing that someone of Graeme's financial acumen is actively managing our investments is very comforting. I would absolutely recommend Graeme's services to family, friends and associates."
S.P. – Senior Corporate Executive
"Graeme – You're The Best!"
E.L. – Successfully Retired
"Graeme Kirkland's work is amazing! He is The Best!"
K.T. – Senior Corporate Executive
"Hey Graeme! You've done an awesome job for us! I think you're great! I'll be happy to recommend you to anyone!"
K.W. – Corporate H.R. Director
"Graeme – You are very attentive to our accounts! I love the attention and service! Great job! Thank you!"
D.M. – Veteran Executive Auditor / Business Owner
"I liked Graeme Kirkland when I first met him! He really puts his heart into his professional care for my accounts, for my interests and for my well-being. I have no doubt Graeme is pro-actively, and considerately looking out for my best interests! No doubt! Graeme Kirkland has exceeded my expectations! I would not hesitate to recommend Graeme Kirkland to anyone!"
A.D. – Builder (- Close to Retirement)
"Graeme Kirkland?!!! I have found Kirky to be honest, straight-shooting, considerate, and caring as my professional investment advisor. Kirky really knows the global capital markets. He is a very savvy, experienced, veteran investment professional. He explains things well, and makes extra effort to make sure I am clear on both the up, and the down side of everything. I trust Graeme Kirkland. He has both inspired, and grounded me. He looks out for me, beyond the call of duty. The overall experience has been positively productive for my life and also quite enjoyable. Kirkland is an 'Ace,' and I love having him on 'my team!' If you like benefiting from having a superior investment professional on your 'financial-team', I strongly recommend Kirky! (-Graeme Kirkland)."
J.S. – Professional Hockey Player
"I had invested for many years both on my own, and with industry investment professionals; nonetheless, I was Afraid of outliving my money and now I am no longer afraid! Why? Because of Graeme Kirkland!"
E.J. – Successfully Retired Pharmacy Owner (-in his 90s)
"I am delighted with what Graeme Kirkland has done for me; I have definitely benefited! His work is first-class, which is why I am so loyal to him, as I have been for many years now."
R.H. – Successfully Retired Business Owner
"I am very, very happy with the investment growth and the serious, customized, pro-active professional service Graeme Kirkland has provided for all my family and myself, for many years now. Very, very happy!"
S.P. – Management – Auto Sector – Close to Retirement, Niagara Region
"I would not be as successful as I now am, without the numerous years of financial advice you have given me! Thank you Graeme Kirkland!
I have achieved a material difference in the strength of my financial health today – directly as a result of your time, your care, your explanations, your insights, and your overall considerate investment and financially strategic advice shared with me over the years.
I have particularly noticed this, moreso in recent years, as I have opened up, and listened to you more.
I openly concede that a most important part of this process is the fact that 'my skin in the game,' or my participation, and my sincere interest in achieving more for myself, my open-mindedness, my increased maturity, my increased capital contribution, and my willingness to apply myself to your particular process of success-achievement – this has also, really made a difference in our working together. It takes two to tango!
But your particular intelligent leadership, and earnest professional care for me in this process – well this has really made an unquestionably positive difference! Wow!
I am increasingly excited for my future. I am also very proud of what I have now achieved with your excellent professional guidance.
Thank you Mr. Graeme Kirkland!"
L.B.P. – Director, Technology Sector Corporation
"I really appreciate all the work you have done for me. You are working for me, to grow my account, and, over time, you have succeeded.
You have educated me; when I have questions, I ask, and you explain things very well.
My experience with past investment advisers over the years, was not as good as it has been with you – for several reasons:
1) you do not always 'follow the crowd,' and I like that.
2) you don't have a home-bias, and I like that.
3) you think 'out of the box' – I like that.
4) you make the effort to care for my accounts with your ongoing expert analysis, and actions, when required – and obviously, I like this.
5) you make the effort to maintain a good level of ongoing, pro-active, regular personal contact with me – this is key.
Thank you for everything you've done for me."
F.C.S. – Successfully Retired
"I was immediately impressed with Graeme's knowledge and passion for the markets and how he was able to effectively develop a plan to fit my investment needs and objectives. He is always engaged and keeps the lines of communication open regarding my portfolio. I have recommended him to my friends, family and colleagues, and will continue to do so in the future."
J.G., CPA, CA – Controller, Aviation Industry
"Graeme is a very adept and talented equity and fund manager and a true professional with a depth of sincerity."
R.D. – Chairman
"We get the best service ever! Graeme looks after us!"
S.Y. & B.Y. – Successfully Retired Snowbirds
"The advice I have received from Graeme Kirkland has been excellent! Graeme is very creative, well-educated, and extraordinarily hard-working. I get his calls and notes. He keeps me engaged in the process. My opinion is respected and Graeme allows me to participate in the process as much as I desire; it is not a one-way street. For years now, Graeme and I have had a strong, good working relationship, of which I am very grateful for. In addition to Graeme's professional investment management focus, he has helped me with other integral aspects of my financial health, in diverse areas of estate planning, tax-planning, and more, beyond the call of duty, to very capable financial associates he has developed over the years. When I reflect upon all that Graeme has done for me in the way of helping me enjoy much stronger financial health and a good life, I don't hesitate for a second to recommend Graeme Kirkland's professional services for any qualified candidate who truly wishes to enjoy the benefits of an extraordinary investment professional and experienced gentleman of good character. I can't recommend Mr. Kirkland's expertise and care high enough, for those he will consider."
K.G. – Project Management – Rail Specialist
"Our financial life changed when we met Graeme Kirkland! He's like part of our financial family! We all really appreciate his longstanding commitment to our success, and his extraordinarily hard work for us, for years now. We are very grateful to Graeme Kirkland."
D.M. – Successfully Retired
"Our family has known Graeme Kirkland for over 35 years now. And for years now, I can tell you that I am delighted Graeme Kirkland has really helped us, and in many different ways: professionally managing our RSPs, LIRAs, TFSAs and investments; helping us strengthen our estate planning; helping us achieve better borrowing arrangements, including us in his many different client-events, and helping us through exposing us to his excellent associates he's developed over the years – helping us become better educated and helping us with practical, actionable steps. We appreciate and trust Graeme Kirkland and all he has to offer."
K.T., CGA – Corporate Controller – Real Estate Sector
"Graeme has done a terrific job for myself and my husband over the years now. I really appreciate the time, effort, and sincere consideration he has put into our accounts. I trust Graeme implicitly and am very grateful to him."
B.B. – Successfully Retired, Collingwood Region
"Graeme, Thank you once again for your attentiveness, dedication, and hard work. It is very much appreciated!"
L.M. – Successfully Retired – Urban Policy Management
"I am an extremely busy CEO and time is my most precious asset. Graeme Kirkland understands this and pro-actively looks for ways to improve my financial health while I am busy with my business and family. Graeme Kirkland's passion and expertise for the capital markets, his hunger to always stay abreast of relevant financial matters, his understanding of complete financial health applicable to individuals, families, and executives just like me, his unique character of being one of the hardest working executives I have ever met, and his obvious commitment to caring 'beyond the call of duty' for others – all of this has resulted in my financial life and financial health looking stronger and better than ever!"
U.Z. – CEO
"I have been investing for many years now. I am very confident with the professional work I have received from Graeme Kirkland over many years now. He was highly referred to me from another experienced financial advisor I had, for years before – because I wanted a more sophisticated full-service offering than I had received for the years previous. Mr. Kirkland has proven to be a creative-thinker, market-savvy, very hard-working, and an experienced and exemplary investment professional who shows good considerations and good care for myself and all of my family.
I did not initially move all of my assets to Graeme's professional practice; however it was not long before I moved all assets from a competing firm to his care. It just made sense. I like his pro-active, customized, unique approach to investment management. His awareness and utilization of multiple international currencies and securities beyond just the commonplace domestic markets is a service we didn't enjoy with other advisors we had in past, but of which we have enjoyed with Graeme – this kind of more sophisticated, expansive outlook and approach is something else, and it has been rewarding. Should you happen to be qualified to be a client in Graeme's professional practice, I believe you would be quite fortunate to enjoy the expanded benefits of having a superior investment professional like Graeme Kirkland."
B.P. – Experienced Process Engineer
"Graeme Kirkland has given me good advice for some time now. He uses his knowledge to meet my needs, which is a refreshing opposite from what I have encountered elsewhere."
Les McIlroy, Successfully Retired Executive and former
Chief of Staff to the Federal Minister of Finance
"I have known Graeme Kirkland for numerous years as a friend of our family. He has impressed me as a professional most dedicated to his work as well as being of the highest integrity."
The Honourable R. Roy McMurtry, Q.C. Chief Justice of Ontario 1996 – 2007
"Graeme Kirkland is a highly driven, results-oriented professional who consistently goes the extra mile to deliver excellence for his clients, and he expects the same high-quality of performance from his staff, of which I had the honour and pleasure of being, several years ago. It was a great experience. Mr. Kirkland was, and continues to be an inimitable and very valuable mentor to me today."
D.S. – Executive Recruiter
"Graeme Kirkland is a very talented, experienced, and extremely knowledgeable investment professional I have had the pleasure of knowing and working with for almost 10 years now. I have confidence I can always recommend anyone to Graeme who has either complex or simple requirements, and I would not hesitate to continue recommending him as I have many times in past.
S.L., MBA – Veteran Business Analyst, Capital Markets / Banking Services
"I have had the great pleasure of working with and learning from Graeme Kirkland in the past when we worked at a big firm we have long since moved on from. Graeme is a fantastic guy to work with – very creative, very personable, very intelligent, an extremely hard-worker, and knows how to get good things done! Graeme Kirkland is a very seasoned investment industry professional who seriously looks out for others, and is a real stand-up guy, a strong character I respect a lot."
B.M. – Veteran Investment Banker / Capital Markets Professional
"Graeme Kirkland has been my personal wealth manager for the better half of this decade. He is a man of integrity and trust-worthiness. I am grateful for his fluid ability to capture my perspectives, interests, and goals, and adapt them into a personalized investing style. Overall, I have found his attentiveness, detailed advice, and proactive guidance invaluable to my financial growth. I have strongly recommended his services in the past and continue to do so."
L.P. – Vice President – Sales & Operations
"Graeme has always understood my investment needs and tolerances. He has consistently put me in positions where I have increased my investment returns and always demonstrates his deep comprehension and research into the market. I always feel comfortable with his advice and am delighted to continue to work with him as well as refer friends and colleagues to him. Thanks Graeme!"
M.S. – Senior Sales & Account Management Executive, Canada